Yasuhide Nakamura, MD, Ph.D.
Affiliation: Professor of Konan Women's University, Professor Emeritus of Osaka University and President, WHO Association of Japan
About: 
Dr. NAKAMURA Yasuhide is a professor Emeritus of Osaka University and President, WHO Association of Japan, former professor of Konan Women's University
After graduating from The University of Tokyo, and working as a pediatrician at Tokyo Metropolitan Hospital, he started global health in Indonesia as a Japan International Cooperation Agency (JICA) expert and to promote the refugee health program in UNHCR Pakistan Office. Dr. NAKAMURA was a Takemi Fellow (1996-97) in Harvard School of Public Health and worked in Graduate School of Human Sciences, Osaka University (2000-2017). He is globally interested in conducting research and activities on Maternal and Child Health (MCH) Handbook.
Dr. Nakamura is the president of WHO Association of Japan and the representative of International Society of Volunteer Studies and. He got the 43th Medical Achievement Award in 2015 for his promotion of MCH handbook in the global setting.
Prof Miriam K. Were
Affiliation: Miriam K. Were is a Medical doctor from the University of Nairobi, Kenya with subsequent specialized in Public Health at the Johns Hopkins University School of Public Health in USA. She has both the Masters and Doctor of Public Health degrees of Johns Hopkins. 
About: 
Currently, Prof Miriam K. Were is a Member of the International Committee for the MCH Handbook in which she has been active since 2010.  She is also a member of the Champions for AIDS-Free Generation in Africa made up of former African Heads of State and a few outstanding African experts.  Since 1995. Prof Were is Co-sponsor of UZIMA Foundation focused on empowering youth to successfully address the challenges they face.
Prof Ware's career in the health sector includes working in Kenya's Ministry of Health, Teaching in the Faculty of Medicine University of Nairobi, working in United Nations as Chief of Health and Nutrition in UNICEF, Ethiopia, WHO Representative, Ethiopia and Director of a UNFPA Team of Technical Advisors for East, Central and Anglophone West Africa from which she retired in 2000. 
Following retirement, responsibilities Prof Were has held include being Chair of  Kenya's National AIDS Control Council, Chair of AMREF, Member of the Board of Global Health Workforce Alliance and Chancellor of Moi University. Honours bestowed on Prof Were include  EBS for outstanding contribution to the Kenyan nation, HIDEYO NOGUCHI AFRICA PRIZE by Japan, Queen Elizabeth II Gold Medal for Public Health and several honorary degrees.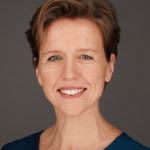 Tessa Roseboom
Affiliation: Tessa Roseboom is a Professor of Early Development and Health at the Amsterdam UMC, University of Amsterdam, the Netherlands.
About: 
Her work focusses on the impact of the early life environment on growth, development and health throughout life. Her studies in the Dutch famine birth cohort provided the first direct evidence in humans that maternal nutrition during gestation affected offspring and potentially grand-offspring's health (www.hongerwinter.nl). In 2010, she published "Baby's of the Hunger-winter, the unexpected legacy of undernutrition" describing the life stories of men and women born around the time of the Dutch famine, as well as the scientific findings from 20 years of research into the consequences of prenatal exposure to the Dutch famine. Her current research focuses on the fundamental biological processes that underlie 'developmental programming' and on translation to current pregnancies, in developed and developing settings. These studies include observational and experimental studies of the long term consequences of lifestyle interventions before and during pregnancy (www.womb-project.eu), obstetric interventions, hyperemesis gravidarum, and assisted reproduction techniques. She leads a multidisciplinary team of researchers and has extensive experience in many productive international interdisciplinary collaborations with partners in epidemiology, obstetrics, paediatrics, endocrinology, cardiology, metabolism, ageing, nutrition, psychiatry, sociology and economics. She is the principal investigator in numerous national and international studies, and has attracted funds from European Commission, European Science Foundation, Netherlands Heart Foundation, Dutch Organisation for Scientific Research and other foundations (totalling > 5 million euros). Her work has attracted international media attention (including coverage on National Geographic, BBC Horizon, Time magazine, New York Times and Science). 
She is passionate about the societal impact of her work. Consequently, she actively contributes to translating lessons from her research into policy and practice. In April 2018 she published "The first 1000 days, the fundamental importance of a good start from a biological, medical and societal perspective". She is a member of the national coalition of the national program "Kansrijke Start". She advises (inter)national organisations about research and policies about optimizing early human development. It is her ambition to advance the field of early human development in order to provide insight into the environmental influences on early human development and to design interventions and policies that will improve early human development. The ultimate aim of her work is to contribute to improved human health by giving each child the best possible start in life.
Hafez Ismaili M'hamdi
Affiliation: Hafez Ismaili M'hamdi is a bioethicist, an assistant professor and coordinator of education at the department at the Erasmus MC department of Medical Ethics, Philosophy and History of Medicine.
About: 
His research focuses on (i) issues of social justice in relation to health inequalities, in particular pertaining to vulnerable parents and child morbidity and mortality. (ii) unpacking the concepts of agency, autonomy and self-determination in relation to health and health inequalities. (iii) issues related to the ethics underpinning treatment decision in extreme prematurity. He is a member of the council group on reproductive medicine of the Erasmus MC and a member of the steering committee on diversity and inclusivity of the Erasmus MC. Hafez is also a lecturer in philosophy of music and aesthetics at the Leiden University
Abdallah Daar OC, FRS (Canada), D. Phil (Oxon), FRCS, FRCSC, FRCP (Lon).
Affiliation: Emeritus Professor of Clinical Public Health, Global Health, and Surgery – University of Toronto
Permanent Fellow, Stellenbosch Institute for Advanced Study
About: 
Dr. Abdallah Daar is Emeritus Professor of Clinical Public Health, Global Health, and Surgery at the University of Toronto.[1] He has also been a Senior Scientist at the Research Institutes of University Health Network/Toronto General Hospital Research Institute, and the Hospital for SickKids.[2] At the University of Toronto Joint Centre for Bioethics, from 2001 to 2007, he was Co-Director of the Canadian Program on Genomics and Global Health, and Director of the University of Toronto Program in Applied Ethics and Biotechnology.[3] At the Sandra Rotman Centre he was Director of Ethics and Commercialization.
In 2010, he was a co-founder with Peter Singer of Grand Challenges Canada,[4] where he was also a member of the Governing Board, Chief Scientific and Ethics Officer, and Chair of the International Scientific Advisory Board. Professor Daar was the founding Chair of the Board of the Global Alliance for Chronic Diseases[5] (2009-2011); and Founding Chair of the Advisory Board of the United Nations University International Institute of Global Health.[6] He was also until recently a member of the Board of Directors of Genome Canada; and a Member of the United Nations Secretary-General's Scientific Advisory Board.[7]
Professor Daar is a Permanent Visiting Fellow of the Stellenbosch Institute for Advanced Study.[8]
After medical schools in Uganda and London, England, he went to the University of Oxford where he did postgraduate clinical training in surgery and also in internal medicine, a doctorate (DPhil) in transplant immunology, and a fellowship in organ transplantation. He was a clinical lecturer in the Nuffield Dept. of Surgery at Oxford for several years before going to the Middle East to help start two medical schools. He was the foundation chair of surgery at Sultan Qaboos University in Oman[9] for a decade before moving to the University of Toronto in January 2001.
Professor Daar's academic career has spanned biomedical sciences, organ transplantation, surgery, global health, and bioethics. He has worked in various advisory or consulting capacities with the UN, the World Health Organization and UNESCO. From 1999 to 2010 he was a member of the Ethical, Legal and Social Issues Committee of the Human Genome Organization; and from 2008 to 2015 he was a member of UNESCO's International Bioethics Committee.[10]
Professor Daar is a Fellow of the Royal Society of Canada,[11] the Academy of Sciences for the Developing World (TWAS), the African Academy of Sciences,[12] the Canadian Academy of Health Sciences, and the Islamic World Academy of Sciences. He is a member of the board of the World Diabetes Foundation.
His latest book is Garment of Destiny see https://www.amazon.ca/Garment-Destiny-Zanzibar-Surgeons-Identity-ebook/dp/B07GS8TYQY
In 2017 Professor Daar was made an Officer of the Order of Canada.
Professor Dr. Chittaranjan S Yajnik
Affiliation: Professor and Director, Diabetes Unit, King Edward Memorial Hospital, Pune, India
About: 
Prof. Yajnik is a diabetologist and a researcher who has made substantial contributions to the investigations of the high susceptibility of Indians to diabetes and related disorders. He is well known for his description of the 'thin fat Indian' and the contribution of nutritional intrauterine programming to this phenotype. He highlighted the role of vitamin B12 deficiency and deranged 1-C metabolism in the mother to these phenomena. He has initiated a pioneering randomized-controlled trial in Pune, India to improve micronutrient status of adolescents to reduce susceptibility to diabetes in the offspring.
Dr. Yajnik's specialty is to set up multigenerational cohorts with high retention rates and collect extensive phenotypic information. His bio bank dates back to samples collected from 1987. He has facilitated the transfer of many research technologies to India from a wide range of collaborators from many countries and across multiple specialties. He has created a unique Biobank spanning many populations, cohorts and a life-course serial collection of blood, urine, stool and buccal smears (DNA, RNA, plasma, microbiome).
He is a founder member, the current President of SNEHA India (Society for Natal Effects on Health in Adults) and a founder member of the International DOHaD society (Developmental Origins of Health and Disease).
Dr. Mbambole Grace Alake
Affiliation: Dr. Grace Alake Mbambole is a specialist doctor in Obstetrics and Gynecology from the FMBS, University of Yaounde, Cameroon.
About: 
Dr. Grace Alake Mbambole has an MSc in Epidemiology, Sexual and Reproductive Health Research from the London School of Hygiene and Tropical Medicine and recently served as Sub-Director for Immunization in the Department of Family Health, Ministry of Public Health of Cameroon.
Her professional career path includes being the chief medical doctor for the reproductive health services consecutively in 3 District hospitals. She also gave part time lectures on Public health Epidemiology to master's students in the Faculty of Medicine and Biomedical Sciences of the University of Yaoundé. She served as Sub-director for Scientific Networks in the Division of Health Operation' Research, then as Sub-Director for Immunization in the Ministry of Public Health of Cameroon before retiring from the Public Service in February 2019. She is the initiator and national coordinator for scaling-up activities of use of the MCH Handbook in Cameroon while doing private practice.